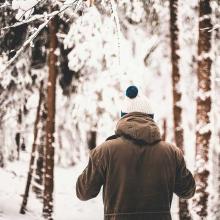 CGI Marcheurs des bois
Walk on site
Team motivations:
Nous sommes une nouvelle équipe au sein de CGI représentant notre UA GTO Canada. La grande majorité des membres de notre équipe sont nouveaux et sont fiers de participer pour la première fois à une activité extraordinaire dans le but de ramasser des fonds pour la recherche de solutions, l'aide financière aux parents et les enfants dans des milleux défavorisés. Nous donnons notre 110% pour amasser le plus de fonds possible. Au nom des Marcheurs des bois, nous vous remercions tous pour votre contribution. 
#GTOStrong #CGIforGood
We are a new team within CGI representing our BU GTO Canada. The vast majority of our team members are new and are proud to participate for the first time in an extraordinary activity with the aim of raising funds for the search for cure, financial assistance for parents and children in underprivileged areas. We give our 110% to raise as much money as possible. On behalf of the Walkers of the Woods, we thank you all for your contribution.
#GTOStrong #CGIforGood
Team captain:
Julien Landry
100 %
of objective achieved
Recent Donations


100 %
of objective achieved
Recent Donations