THE SPORT CHALLENGE
What is Tremblant's 24h? 
Tremblant's 24h is Quebec's #1 winter sport challenge! Teams of 6 to 12 participants relay each other for 24 consecutive hours either skiing, walking or running. In the weeks leading up to the event, participants undertake a donation drive from which all profits go to two important foundations dedicated to children's causes. In 2019, they succeeded in raising almost $5 million!
Why the 24h?
Participation in Tremblant's 24h is an extraordinary experience! An incredible movement of solidarity, millions of dollars raised for children's causes, 24 hours of team fun, an incomparable sporting challenge, an electrifying atmosphere... It's all that and more.
Participating in the 24h event is also about taking up the challenge alongside thousands of other people who love skiing, walking, and running and who want to make a difference!
How to participate?
Whether you are a captain or a participant, registering in Tremblant's 24h event is very easy.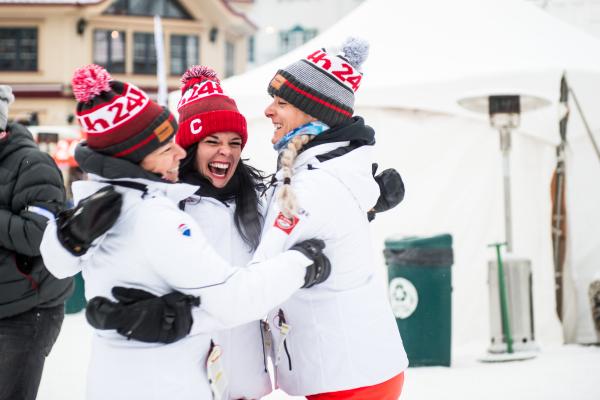 STEP 1: Signing up a team
Each team has to designate a captain who will be in charge of building a team on the portal.* Then the captain needs to invite his teammates to join. A full team is composed at least 6 participants and no more than 12.
*The captain can create a team even if not all the participants have been recruited yet.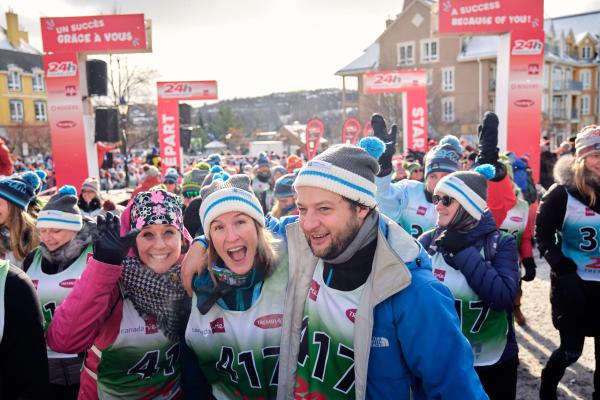 STEP 2: Invitation and confirmation of the participants
Once the team has been created, the captain invites the participants to join the team through his or her user account. Participants will receive an email inviting them to create their own account and join the team.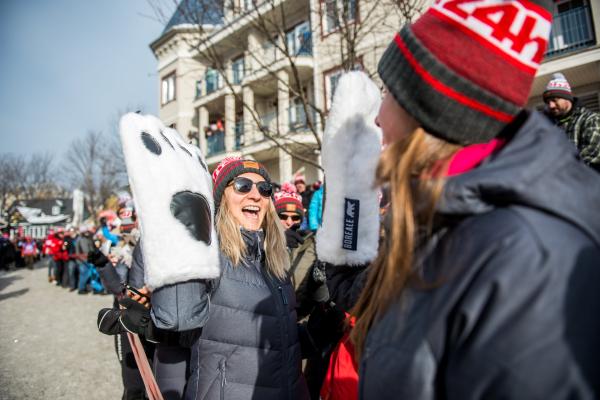 STEP 3: Fundraising campaign
Once registered and confirmed, the participants can start raising donations* and preparing for the 24h. Each participant commits to raising a minimum of $300.
*Refer to our Fundraising guide 101 to help you with this important step.