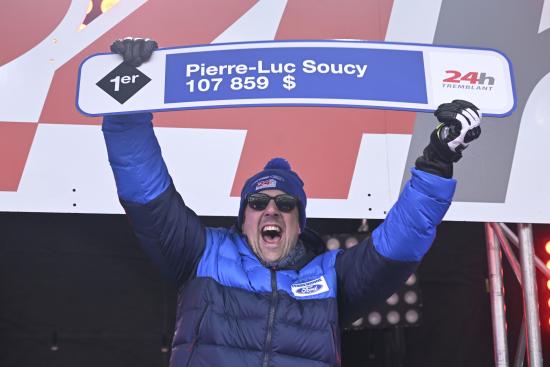 INDIVIDUAL RANKING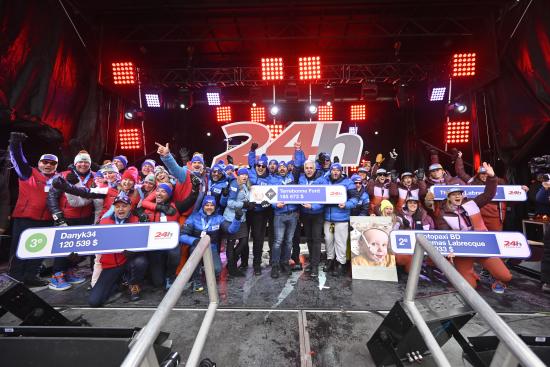 TEAM RANKING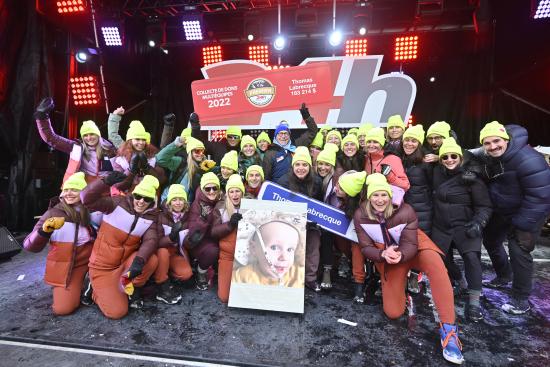 MULTI-TEAMS RANKING
Show multi-teams ranking
1.

Billie la fonceuse

$307,415
Billie la fonceuse : $245,443
Billie la fonceuse 2 : $38,093
Billie la fonceuse 3 : $23,879
2.

Terrebonne Ford

$217,118
Terrebonne Ford : $207,062
Terrebonne Ford - Marche : $10,056
3.

Les Entrepots AB

$197,018
Les Entrepôts AB en ski #1 : $151,818
Les Entrepôts AB à pieds : $45,200
4.

MONTONI

$183,094
Montoni - Ski 1 : $134,684
Montoni - Ski 2 : $13,264
Montoni - Marche 2 : $10,241
Montoni - Marche 3 : $10,036
Montoni - Marche 1 : $7,904
Montoni - Marche 4 : $6,965
5.

Danyk34

$161,394
Danyk34 : $129,543
Danyk 34#3 : $16,520
Danyk 34 #2 : $15,331
6.

KPMG

$161,163
KPMG TMR : $22,719
KPMG Tax : $12,658
KPMG – le 15e étage : $9,826
KPMG Marche & Course 2 : $7,630
KPMG - Fast but not furious : $7,595
KPMG Ski Deal Floor : $7,400
KPMG ski Rive-Nord : $7,076
KPMG Flash McQueen : $6,837
KPMG MC & CIP : $6,729
KPMG MARCHE ET COURSE : $6,729
KPMG Joliette : $5,823
KPMG Team Moquette : $5,725
KPMG- FRM : $5,675
KPMG Ski 1 : $5,630
KPMG - Pizza e pasta : $5,316
KPMG - Club de marche : $5,260
KPMG – Les gardiens de la vie privée : $4,994
KPMG Rive-Nord Marche : $4,690
KPMG - Oracle Lynx : $4,600
KPMG White Walkers : $4,520
KPMG - Les Kompétitifs : $3,535
KPMG - Équipe de Course : $2,681
KPMGo-Getters : $2,620
KPMG Power Pacers : $2,510
KPMG - Touring : $2,385
7.

CGI

$151,837
CGI Speed : $24,299
CGI - Équipe CSP : $23,669
CGI Marcheurs des bois : $21,504
CGI FUN : $21,228
CGI TREK : $19,398
CGI - Ça Grimpe Ici : $11,618
CGI Girl Power : $9,754
CGI Happy Feet : $9,479
CGI Capitals : $6,849
CGI Saguenay : $4,039
8.

PwC

$137,594
PwC Ski #2 - Consulting & Workday : $27,065
PwC Course #1 : $23,231
PwC - Rando #1 : $20,848
PwC Hybride #1 : $18,250
PwC marche #1 : $17,245
PwC Corporate Finance : $10,696
PwC - Ski #1 : $10,394
PwC - Course #3 : $9,865
9.

Je suis Charlie

$110,421
Je suis Charlie 1 : Sunset Converting Corp : $38,625
Je suis Charlie 5 : Gestion Financière Lanoie inc. : $18,879
Je suis Charlie 6 : Groupe Lavallée : $16,600
Je suis Charlie 2 : Lagacé Transport Inc. : $15,672
Je suis Charlie 4 : S.Air Fortier : $7,270
Je suis Charlie 3 : Les Serres Rosaire Pion & Fils Inc. : $6,765
Je suis Charlie 8 : Transport Philippe Desgranges inc. : $4,665
Je suis Charlie 7 : Acam Transport : $1,945
10.

Michelin

$109,996
Michelin Marche 1 : $27,852
Michelin Course : $25,199
Michelin Ski 1 : $23,624
Michelin Ski de rando : $22,190
Michelin Marche 2 : $5,860
Michelin Laval Ski 2 : $5,271
The "Multi-Team" category of the 24h donation drive rankings was created to recognize collective efforts among companies, friends and family.
A multi-team must be composed of 2 or more teams from :
• the same company (e.g., employees and management of a company)
• a group within a corporation (e.g., several branches)
• a group of people (friends, family) wishing to pool their fundraising efforts
The multi-team will have to be submitted to the 24h organization to be created and for the qualified teams to be grouped together. If it is a company or a corporate grouping, the name of only one company can be used.
The 24h reserves the right to approve the name and composition of the multi-team.
_________________________________________________________________________
*We continue to accept donations even after the winners have been announced at 10 a.m. on Sunday December 10. The above rankings may therefore differ from those announced, but do not affect the nominations of winners on-site. Thank you all for your efforts in supporting the 24h Tremblant fundraiser.