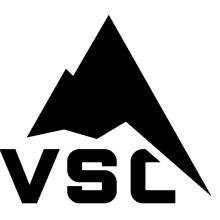 Val-Saint-Côme
Remote run
Team motivations:
***English Below***
24/Tremblant@Val-Saint-Côme - Édition 2022.  - Du 10 au 11 Décembre 2022 -
Cette année nous sommes de retour pour cette grande levée de fond pour venir en aide aux enfants malades. Mais cette année, nouveauté, nous nous installons à la Station de Ski Val-Saint-Côme avec l'accueil chaleureux des Chalets Oxygen. Nous allons courir de jour comme de nuit dans les sentiers enneigés de la montagne pour amasser un maximum de sous et un maximum de dénivelés positifs pour cette belle grande cause collective que sont les enfants de notre société. Nous allons courir en équipe, sur une boucle de 7km et de 300 mètres de dénivelé, et donc atteindre le sommet du mont à chaque tour et ce, le plus souvent possible en 24h. Cette année nous courons pour Gabriel, atteint de délétion du chromosome 15 Q.23 et d'un trouble du spectre de l'autisme, et évidemment pour tous ces enfants à qui nous pouvons rendre la vie un tout petit peu plus simple. Pour nous, simplement en courant, parce que nous pouvons le faire, et pour vous, simplement en contribuant, parce que vous pouvez le faire.
24/Tremblant@Val-Saint-Côme - Edition 2022.  - From 10 to 11 December 2022 -
This year we are back for this great fundraiser to help sick children. But this year, something new, we are setting up at the Val-Saint-Côme Ski Resort with the warm welcome of the Chalets Oxygen. We are going to run day and night in the snowy mountain trails to raise as much money as possible and as much elevation gain as possible for this great collective cause that is the children of our society. We will run as a team, on a loop of 7km and 300 meters of elevation, and therefore reach the top of the mountain at each lap and this, as often as possible in 24 hours. This year we are running for Gabriel, who has Q.23 chromosome 15 deletion and autism spectrum disorder, and of course for all those children whose lives we can make a little easier. For us, simply by running, because we can do it, and for you, simply by contributing, because you can do it.
Team captain:
Eric Champoux
39 %
of objective achieved
Recent Donations





39 %
of objective achieved
Recent Donations