All you need to know about the 24h 2021
Specific health and safety measures for participants and their companions
Adhere to the health measures in effect on the site and at each of the service point and activities.
A distance of 1 metre must be maintained at all times between people from different addresses.
Wearing a face mask is recommended on the site and when moving between locations for outdoor events (transition zones, shows)
Wearing a face mask is mandatory in indoor public spaces and 24h locations, as well as on lifts and the Cabriolet.

Rules in effect when skiing outside the 24h Tremblant
You must have a ski lift ticket and have your vaccine passport validated. The 24h wrist band is not valid in this situation.
Verification of vaccine passport and obtaining the wrist band
On arrival at the resort, you must stop by the Fairmont for verification of your vaccine passport.
All participants and their companions must report to the 24h vaccine check points to get their wrist bands for access to the zones for the official 24h activities.

Each independent business and location that is not part of the 24h will ask for your vaccine passport.

VACCINE PASSPORT VERIFICATION ZONES
DATE
LOCATION
TIME

Friday, December 10

Fairmont
Pedestrian entrance,

by Place Saint-Bernard

9 a.m. to 10 p.m.


Saturday, December 11
Sunday, December 12

Espace info 24h
Café Johansen

From 7 a.m. non-stop until Sunday 2 p.m.
Arrive early to avoid the busy periods (6 p.m. to 9 p.m.)
Registration of your team
A team representative must go to the registration desk (Soutana 3) to pick up bibs, timing chips, ski tickets (for ski teams only) and team bag.

Location: Fairmont* from 9 a.m. to 10 p.m.
*Access through the pedestrian entrance: go through the arched doorway, accessible from Place Saint-Bernard.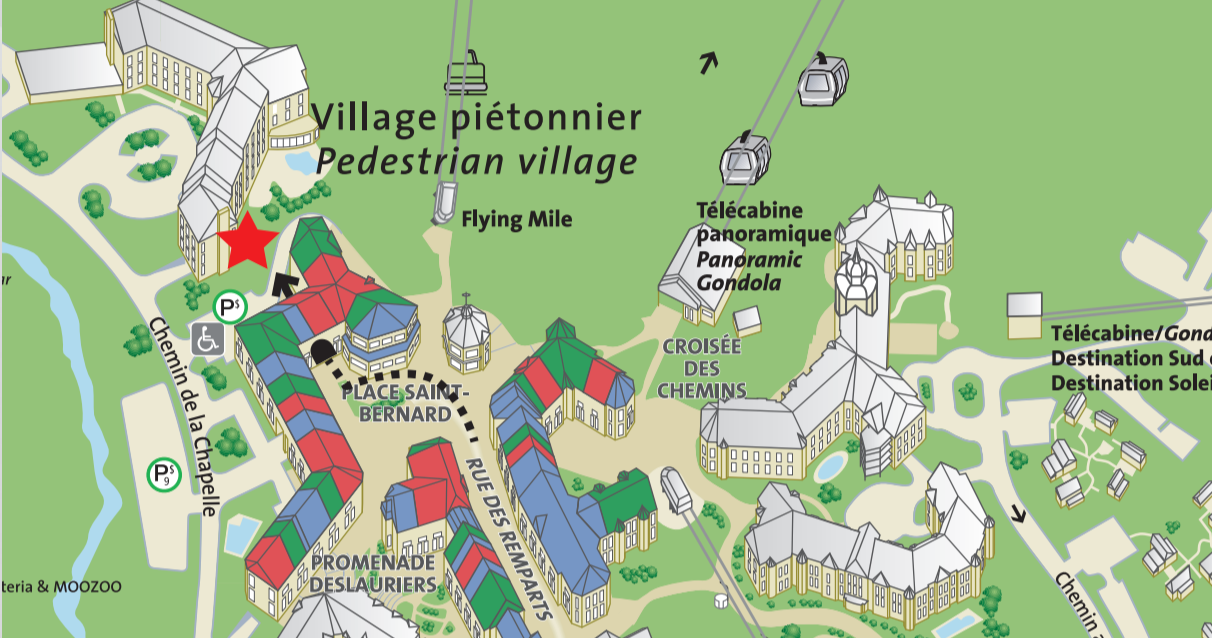 Participants' breakfast
Due to indoor capacity restrictions, supply chain difficulties, and a staff shortage, we have had to adapt the breakfast formula.
Mandatory individual reservation for all participants and limited quantities
Your choice between breakfast served in the dining room or breakfast boxes
Come at your reserved time
Arrive 10 minutes before your reservation
Book here: https://my.weezevent.com/dejeuner24htremblant
24hmobile.ca: your live source of information
Add our mobile website to your favourites to get helpful information and track real time results during the 24h:
Sporting results
Ranking of donations
Conditions of the ski slope and walking/running course
Important messages from the organizers
etc.
Weekend schedule, start, and final
NEW: The 24h departure will take place at the foot of the slopes in the transition zones.
24h zone: check point for wrist band, vaccine passport at the entrance to the zone and at all times
To find out about all the weekend's activities, check in here
Start - Saturday: Foot of the slopes
Only 1 participant per team can join in the start. Companions or other participants can join the slope or the course as of the 2nd round.
11:15: Assembly of participants
11:15: Official presentation of the children
11:45: Official start from the transition zones
Finale – Sunday: Foot of the slopes
11:30: Music entertainment and final countdown
12:00: Official arrival of skiers, walkers, and runners (red carpet arrival)
12:30: Announcement of donation results and crowning of the winners for each category on the ROGERS Stage
Donate on site
Donations in cash and by cheque are accepted during the event at the donations desk.

Friday: at the Fairmont, Soutana III from 9 a.m. to 10 p.m.
Saturday: at the Espace Info 24h at Café Johannsen, from 7 a.m. until Sunday 2 p.m.
Practical tips to make the most of your experience
In general, you can expect crowds and you will have to be patient. Despite all our efforts, the special measures in place take more time.
Come properly equipped to follow the health and safety measures (face mask, debit or credit card).
Choose outdoor team activities and take advantage of the programming provided.
Most restaurants do not take reservations.
All restaurants and hotel establishments follow the rule allowing for no more than 10 guests per table or occupants of 3 residences.
Participants are responsible for knowing and following the health and safety rules in effect.

Listen to the virtual meeting with participants
Play back the recording of Friday, December 3, hosted by our executive producer and our production manager to get plenty of important information about the 24h Tremblant 2021 roll out.