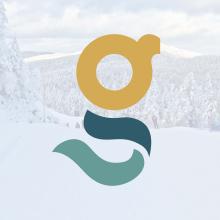 Evolugen - Brookfield
Remote walk and run
Team motivations:
Nous avons besoin de vous pour récolter des fonds pour le 24h! Les sommes amassées par l'entremise de cet important mouvement philanthropique seront remises à des organismes appuyant les enfants malades ou défavorisés, soit la Fondation Charles-Bruneau, la Fondation CHEO et la Fondation Tremblant. Nos employés ont fait preuve de cran, de détermination et de dévouement lors de cet incroyable événement dans les 16 dernières années. Le 24h Tremblant revêt une grande importance pour notre organisation, c'est aussi pourquoi Evolugen - Brookfield jumèle chaque dollar amassé par nos précieux donateurs. Toute contribution, aussi petite soit-elle, peut faire une grande différence dans la vie d'un enfant.
_________________________________________________________
We need your help to fundraise for 24h! The money raised through this important philanthropic initiative will be donated to organizations that support sick or underprivileged children, namely the Fondation Charles-Bruneau, the CHEO Foundation and the Tremblant Foundation. Over the past 16 years, our employees have demonstrated courage, determination and dedication to this incredible event. The 24h Tremblant is an organization we deeply value, as always, Evolugen will match every dollar raised by our precious donors. Any contribution, no matter how small, can make a big difference in a child's life.
Team captain:
Josée Guibord
100 %
of objective achieved
Recent Donations

Generous donor - $5,000.00

TD Securities - $15,000.00

Generous donor - $56,932.00

HSBC Bank Canada - $5,000.00

Generous donor - $5,000.00
Participants
0 %
of objective achieved
100 %
of objective achieved
Recent Donations

Generous donor - $5,000.00

TD Securities - $15,000.00

Generous donor - $56,932.00

HSBC Bank Canada - $5,000.00

Generous donor - $5,000.00